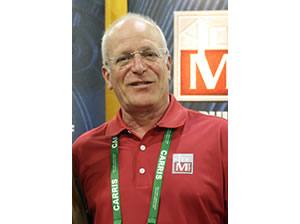 Richard Medoff
WAI Life Member since 2017
"When I travel for business—and not just in this great country, but to other countries as well—I am part of the U.S. wire and cable industry, and that carries some recognition, and the WAI is a part of that legacy." - Richard Medoff
Q: What year did you join WAI and why did you do it? What were you doing at the time? A: I joined the WAI in 1980, the year before Ace Metal exhibited at the first Interwire show. I was assistant plant manager and sales manager.
Q: Did you have any sense that you had found a life-long career? A: I started working for Ace Metal in 1975 after finishing my military obligations and college. As my father had started the business, he was grooming me to eventually run the company.
Q: What did you do and how did your career proceed over the years? A: I started out as a punch press operator, then assistant plant manager and continued up the ladder over the years. Ace Metal has been the only company I have ever worked for, which must seem pretty unusual.
Q: What has been the best part of being in the wire and cable industry? Ever come close to leaving? A: The industry is expansive and offers many challenges. The camaraderie has been enjoyable, interesting and informative. I have met and worked with so many people over the years and the resulting friendships have lasted equally long. Over the years there were a few times when I thought of changing my line of work, but I've always been drawn back by the various hats that I wear here at Ace Metal. It keeps me engaged.